Establishment of Shijiazhuang Zhaoyang Biogas Equipment Co., Ltd. in April 2009, Established on 2017, Boselan Tanks CO.,LTD .
Our company is a member of China biogas society, a member of Shanghai rural energy industry association, and a member of Hebei rural energy association. It is a modern enterprise that takes the biogas equipment industry as the leading industry, devotes itself to the development of energy saving and environmental protection biogas products, and takes creating high-quality and famous brand as its own responsibility.Our company is a large, medium and small methane engineering supporting anaerobic tank system, gas storage system, purification system, gas transmission system.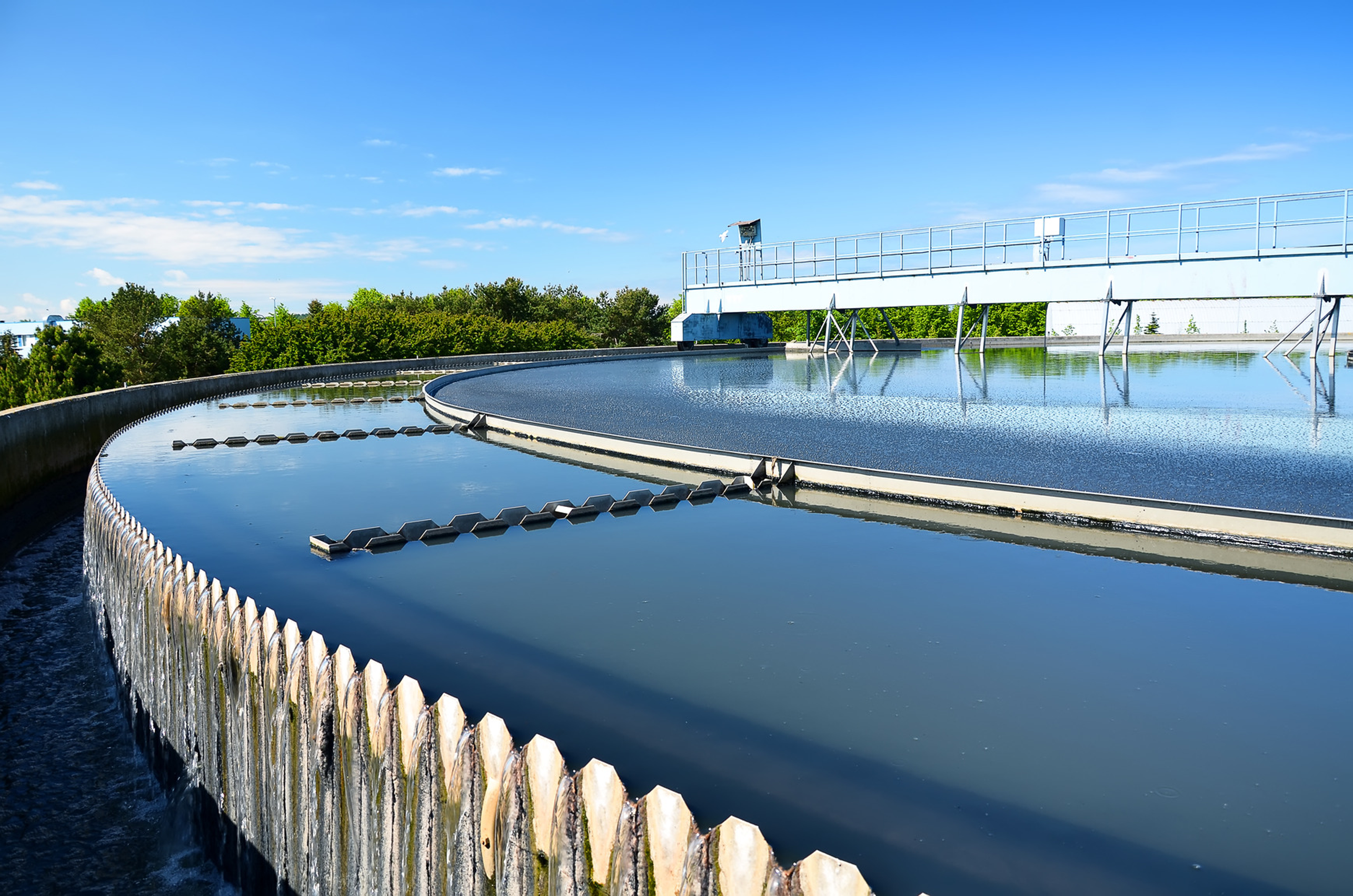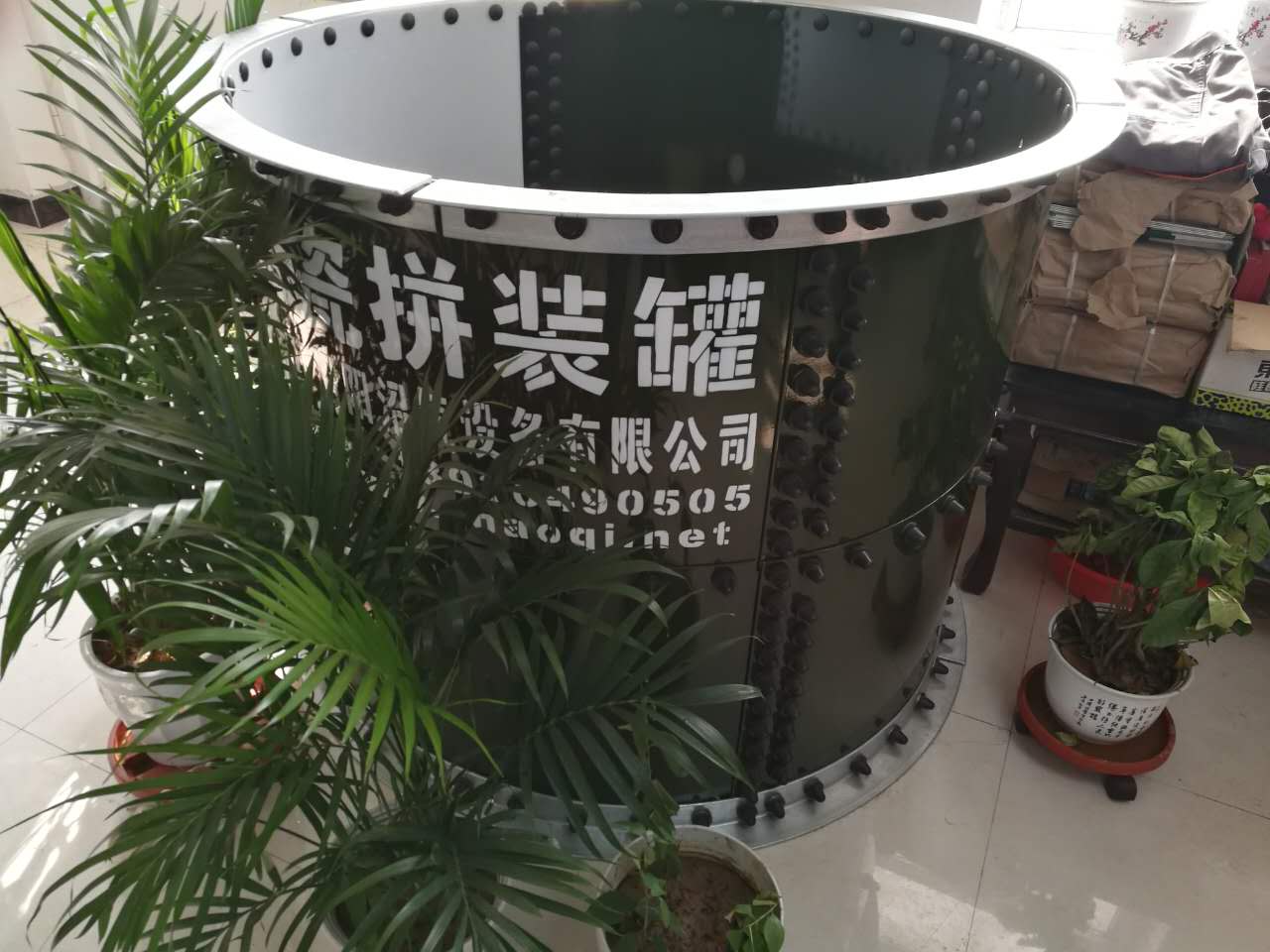 My company's flagship product for enamel assembled jar, biogas double membrane gas holder system, roof, side mixer, methane control constant pressure regulator gas supply system, biogas desulfurization tower, gas dehydrator, firedamp flame arrester, biogas condenser, feces, renewal biogas slurry solid liquid separator, the gas torch, biogas residue pump, marsh gas flowmeter, flexible gas pool is negative pressure protector, biogas slurry renewal system of fertilizer, organic fertilizer equipment, some products have been national patent.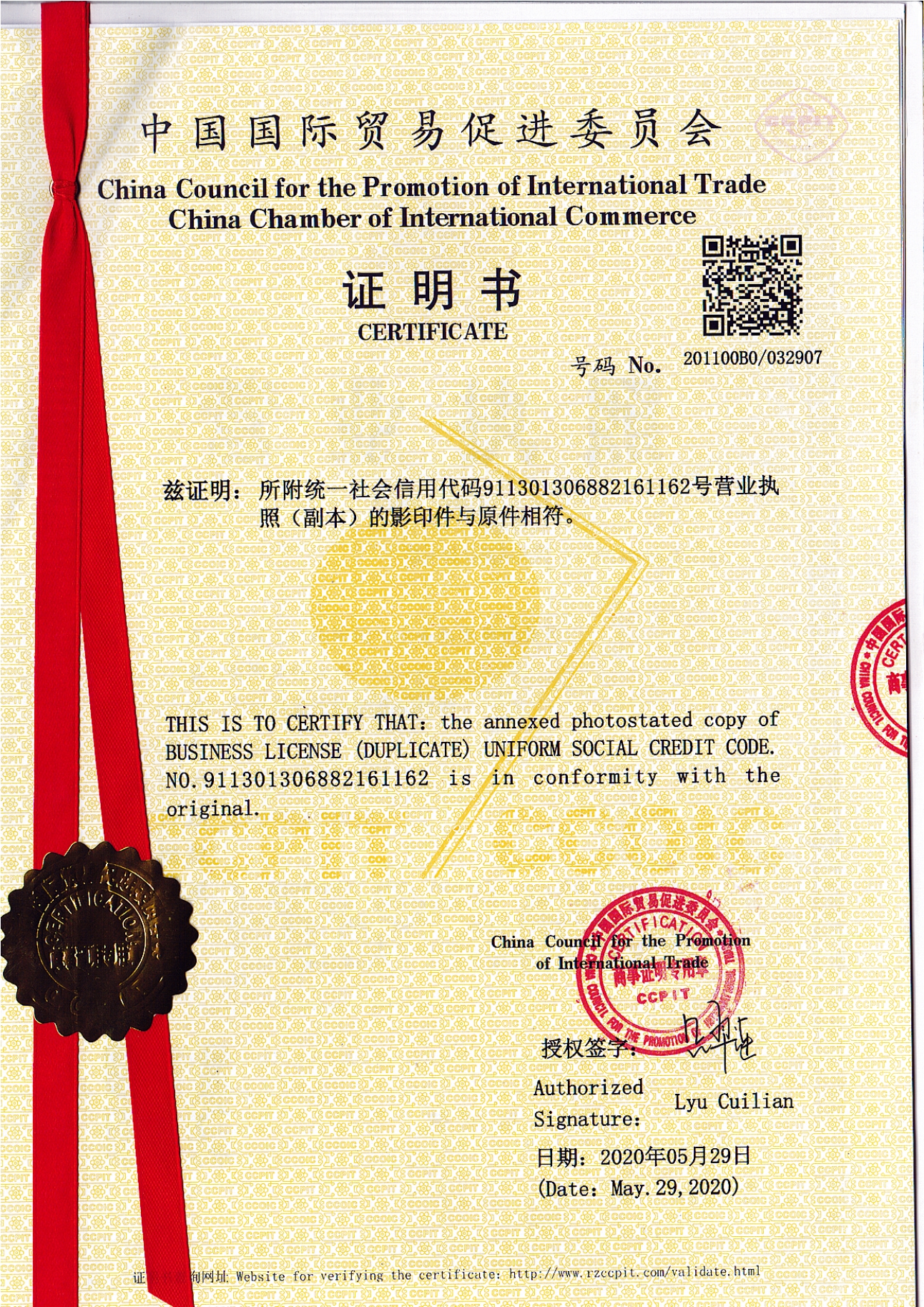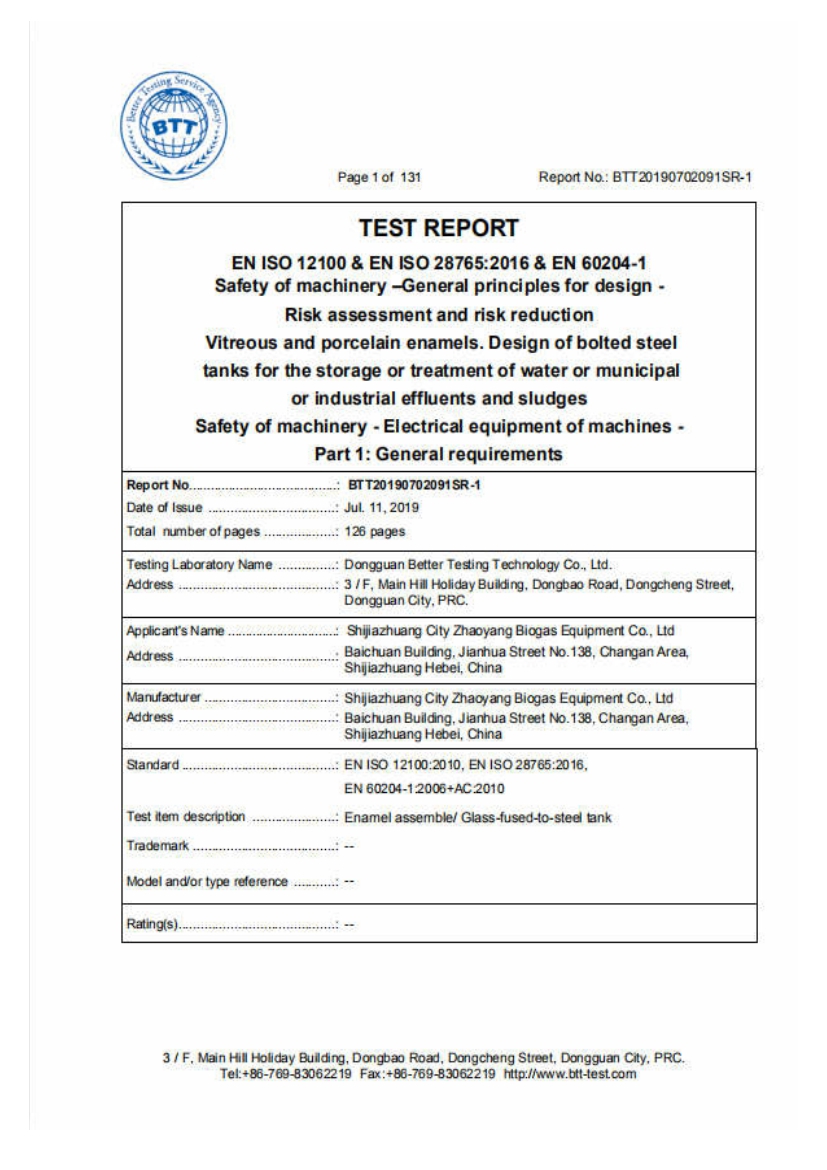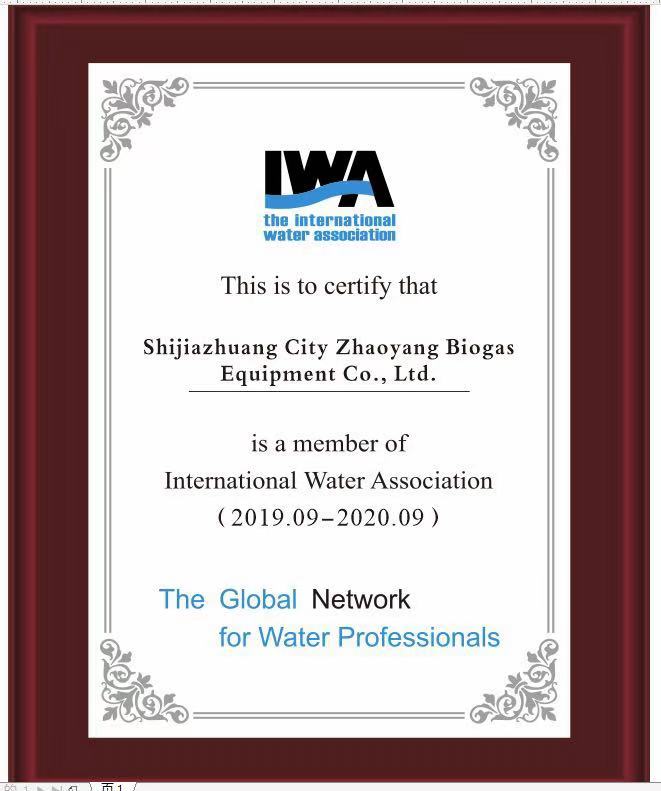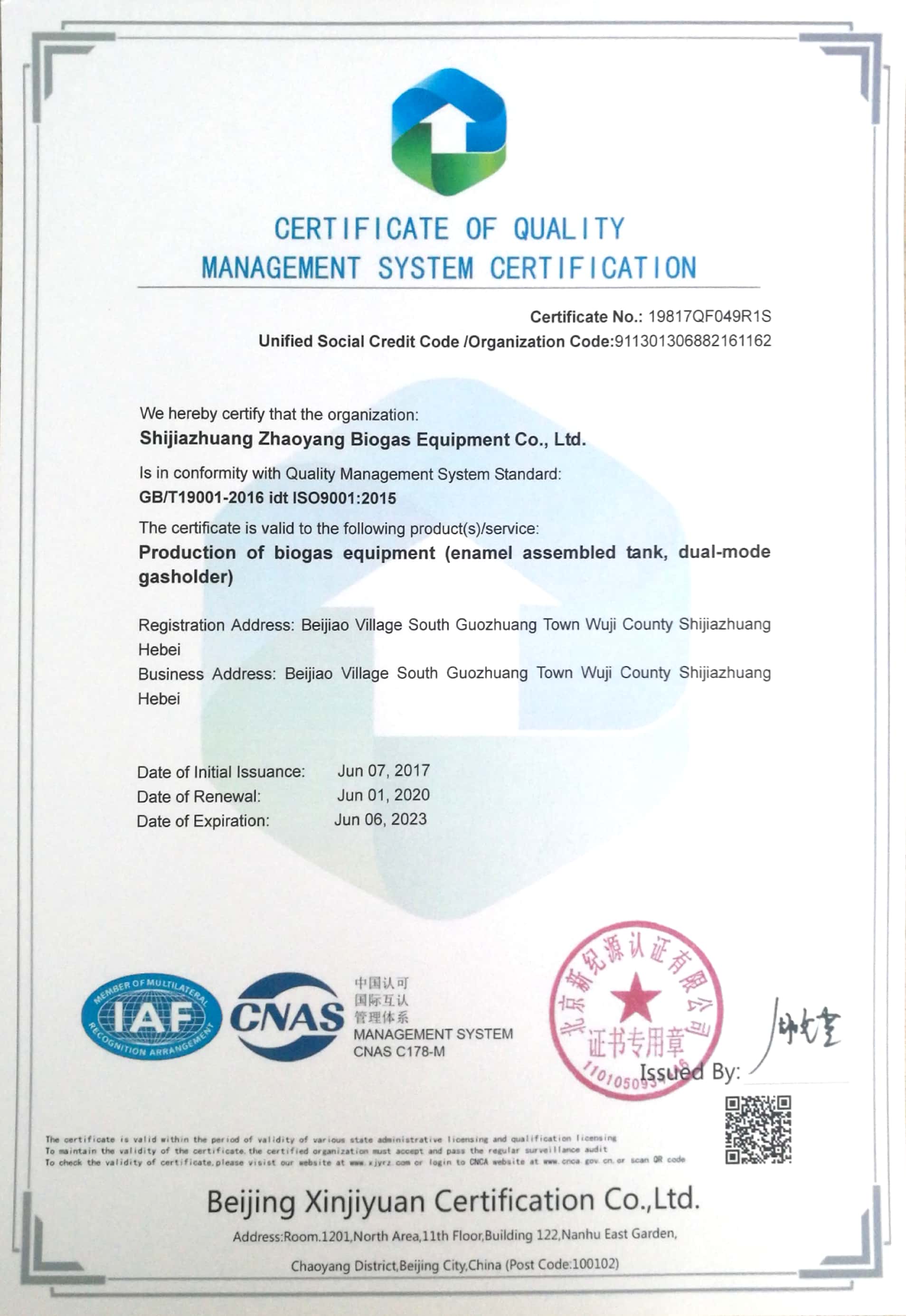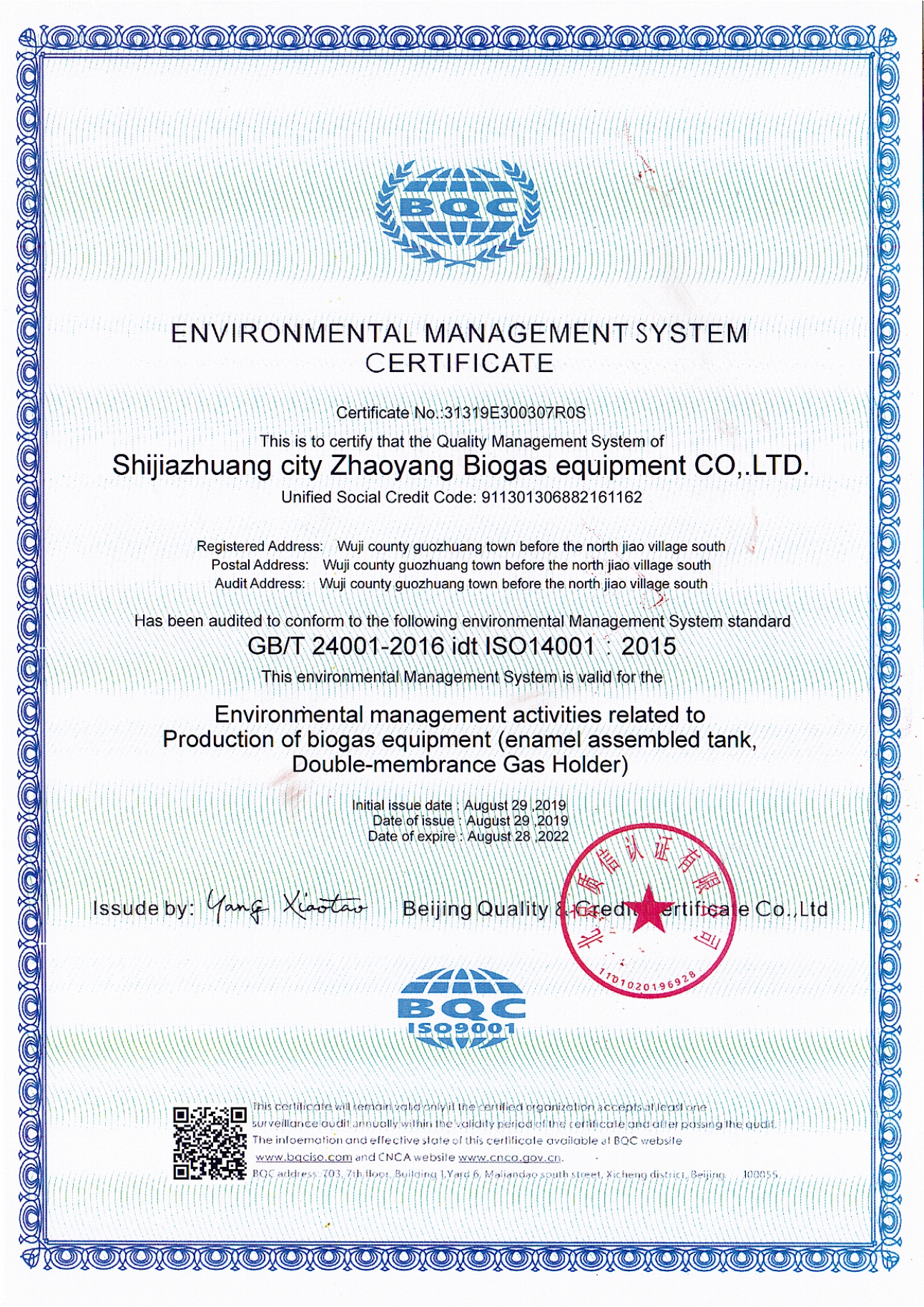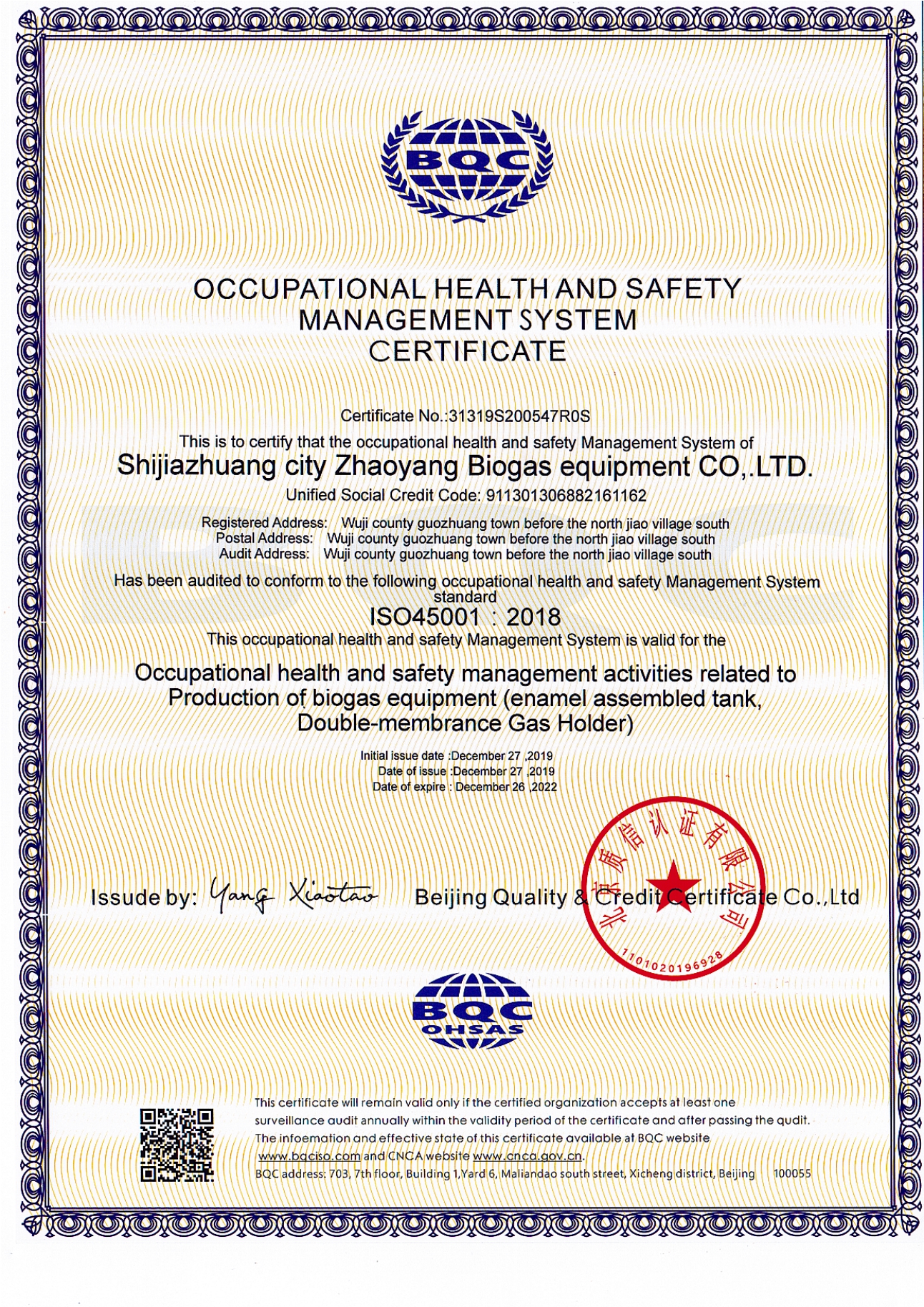 1. Drafting unit of industry standards, ranking third in the industry;
2. High-tech enterprises in hebei province;
3.ISO9001, ISO14001, ISO18001;
4. Test report of the standard for hygienic safety evaluation of domestic and drinking water equipment and protective materials for enamel assembled cans;
5. AAA credit certification;
6.AAA certification for honoring contracts and keeping promises;
7. Safety production standardization level-3 enterprise (machinery);
8. Risk identification and hidden trouble screening and management.
Why Choose BSL enameled bolted tank?
BSL is one of the manufacturers in China who participate in developing the China Porcelain Enamel Products Industrial Standard (CPEPIS). Its product is exhibited at the China Enamel Museum. BSL Tank's technology and quality is always can be trusted.
BSL insist to use Titanium alloy steel plate as production base, double layers porcelain enamel coating, lighter and stronger than general hot rolled black steel coils and better corrosion resistance to satisfy the customer's wishes.
What is Glass fused to steel Bolted Tank?
Glass-fused-to-steel is the premium technology in the tank market.  The technology of enameled tanks are based on high strength alloy steel board as the base material though professional enameling technique, which fused inert the enamel layer onto the surface of the steel plate in order to make the standard enameled plate. The tank can be quickly assembled with low cost after the container transport is at the site.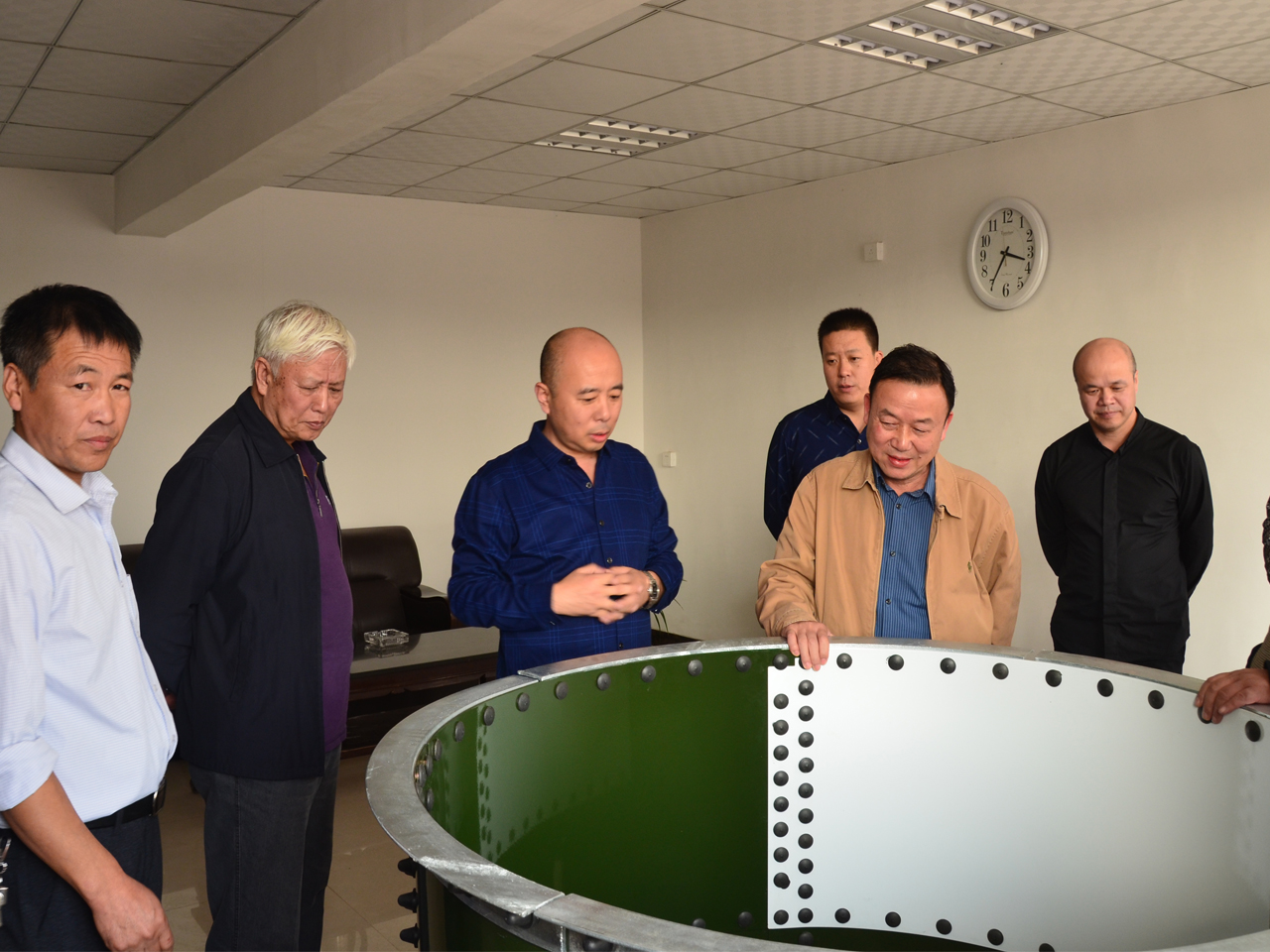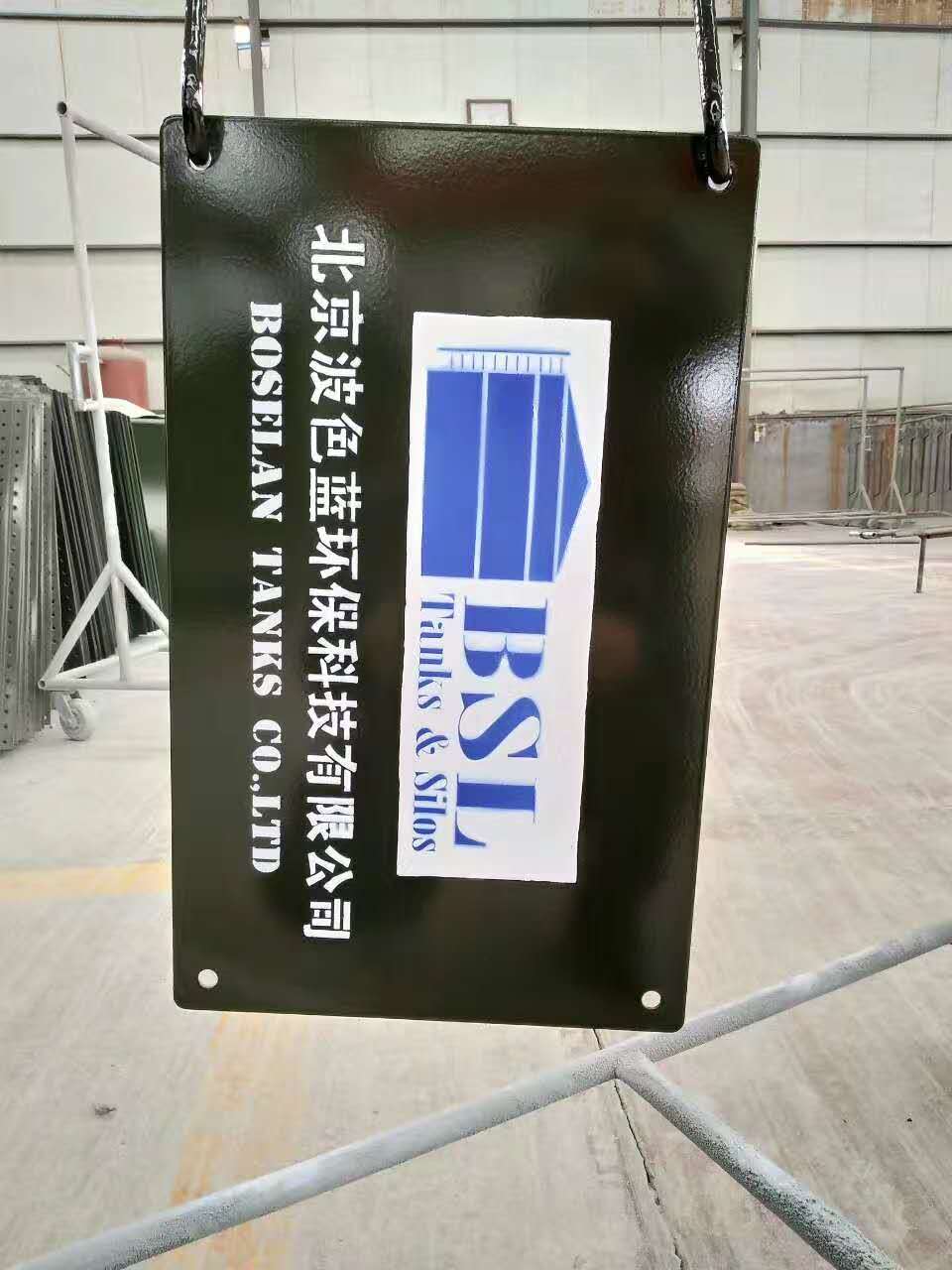 GFS Bolted Tank's Advantages:
1.Lowest maintenance requirements over tank life time.
2.Molten glass fused to both sides of the steel sheets
3.BSL interior coating formulated to resist acids from fermented feeds
4.Guaranteed Quality with factory applied coatings in controlled environment.
5.Hard, durable and long lasting. Tank will NEVER have to be recoated.
6.Cost effective designs to any local or international design codes.
7.Corrosion resistant tank and dome that never needs sandblasting or repainting = Greater Lifetime Value than concrete or welded steel tanks.
What benefits with the advantages?
Feature
Benefit
Long life span (up to 30 years)
Reduced operational costs
Modular bolted tank construction
Rapid and cost effective site installation – Reducing project timescales, costs and requirement for onsite equipment
Flexibility to Re-model
Tanks can be extended, dismantled and re-sited giving long term asset value
Optimum corrosion resistance
of Glass-Fused-to-Steel
Safe and secure storage, with minimal maintenance costs
Complete range of diameter and height options with storage capacity solutions
Most cost effective solution to meet customers' needs